Podcast: Vol. 10 – Oct. 19, 2006
| | |
| --- | --- |
|  Donna McKechnie! Up close with Tony Winner Donna McKechnie as she talks about her book, "Time Steps", her early career, a Chorus Line and more, we also play three songs from her. Interview and song from the musical, "The Flood". Also interviews with the shows, "Mail Order Bride" and Mike Daisey with his show,  "Truth". Marty Cooper talks about his desert island cast albums in "On the Positive Side". | |
Broadway Bullet Vol. 10
October 19, 2006
Running Time: 75 minutes
As always, we have some fantastic interviews and songs from featured musicals. Whenever possible, we have put in links to the shows and artists interviewed so you can find more information. If any of the music we play is available on iTunes, we have also put those links in as well.
Feel free to discuss the episode here and meet some great, like-minded theatre fans!
Spread the word about Broadway Bullet!


The Mail Order Bride / The Imaginary Invalid
Presented by Resonance Ensemble – Website
Interview with Eric Parness – Artistic Director – Resonance Ensemble and Director – The Mail Order Bride

Up Close – Donna McKechnie
Donna talks about her new autobiography, "Time Steps – My Musical Comedy Life", discussing her early career, a Chorus Line, her marriage with Michael Bennett and her battle with and recovery from Arthritis.
Purchase "Time Steps" from the Drama Book Shop
Featured Songs:
"You Could Drive a Person Crazy" and "Lucky to Be Me" from the CD, Donna McKetchnie, Behind the Music – Buy at Amazon
"Losing My Mind" from "Follies: The Complete Recording" – Buy at
Marty Cooper – On the Positive Side
Favorite Desert Island Cast Albums and report on the Concert Performance of Best Little Whorehouse in Texas.
Sponsored by The Colony
The Flood
Presented by Prospect Theater – Website
Interview with Writers Peter Mills and Cara L. Reichel and actor, Jennifer Blood
Featured Song: Runaway
Truth
Presented by Ars Nova – Website
Interview with performer, monologist and writer, Mike Daisey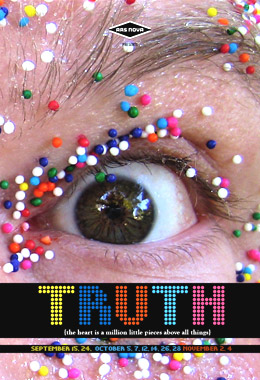 Comments
comments