Podcast: Vol. 204 – March 13, 2008
 LISTENING ROOM
Cupid: A Pop Musical Fairy Tale
We have a sneak preview of the upcoming YouTube musical, with a rough mix of a full song from the show, "Some Things Never Change". Lead vocals are by Lizzie Moore and Ade Herbert, with a guest appearance by Dave Shapiro (aka MXLPCT). Additonal vocals are performed by Tyler Stein, Brant Michaels and Laura Smith. Music & Lyrics by Michael Gilboe and Chris Williams. Produced and arranged by Michael Gilboe.
ON THE BOARDS
Passing Strange
IT'S ONE OF THIS season's hottest new shows and was one of Time Out New York's top ten in 2007.  PASSING STRANGE is the story of a young man on the quest to find himself and his art.  It is helmed as well as written by the award winning songster Stew.  Cast members Colman Domingo and Rebecca Naomi Jones stop in to the studio to talk about life on and off-Broadway as original and Broadway cast members of this new and fascinating musical.
For more information, please visit:  www.passingstrangeonbroadway.com
for ticket information, please visit:  www.telecharge.com
THE CALLBOARD
A SOURCE AT US Weekly has stated that there is a very large possibility that back-up dancer and famed ex-husband to Britney Spears, Kevin Federline, will be joining the cast of LEGALLY BLONDE: THE MUSICAL.  The staff and creative team of BLONDE have not confirmed the details of this yet, but a friend of Federline's said that he is excited about the opportunity and would bring his children with him to New York.
IN THE HEIGHTS, BROADWAY'S newest off-Broadway transfer, will have it's cast album released on June 3, 2007 by Ghost Light Records.  The two disc set will contain the entire score of the hi hop/latin infused show, that recently opened on Broadway, following a month of Previews and an award winning off-broadway Run.
THE ORIGINAL PRINCIPAL CAST of the criticaly acclaimed murder/musical/mystery/whodunit, CURTAINS, have resigned their contracts extending them for another six months.  Playing at the Al Hirschfeld Theatre, CURTAINS stars Tony Award Winner David Hyde Pierce, Debra Monk, and Karen Ziemba.  The cast will be in it's original form until August 31, 2007.
SONDHEIM, LAPINE, EVANS, AND Russell of the Roundabout Theatre Company's recent revival of SUNDAY IN THE PARK WITH GEORGE, now running at Studio 54, will appear on Good Morning America on ABC.  The episode with feature a segment focusing on the revival of the production and will be aired on March 17, 2007 at 7 am.
ON THE BOARDS
 Fugitive Songs
 "FUGITIVE SONGS IS A song cycle conceived as half musical and half hootenanny" claims the website fo the Dream Light Theatre Company.  But what does that mean exactly?  Well, Chris Miller (Composer) and Nathan Tysen (Lyricist) drop in to tell us exactly what FUGITIVE SONGS is all about.  They also let us hear a couple of selections from their song cycle, "Passing Tracy", "The Subway Song", and "Patty and DeDe".  The show will run in the heart of New York City's thriving theatre district at the 45th Street Theatre until the 30th of March.
 For more information and tickets, please visit: www.dreamlighttheatre.org
TOP OF THE TRADES
THE AL HIRSCHFELD FOUNDATION and New York City Department of Education have announced that they will be launching the Al HIrschfeld Project.  The Project will allow teachers to teach the arts through the lines of Hirschfeld's imortal caricatures.  The curriculum is set up to be used by dance, visual arts, and the peforming arts, by using Hirschfeld to discuss the performing arts throughout the last century.
BASED ON THE 1985 film of the same name MASK, will have it's world premiere in California on March 12, 2007.  The story of a disfigured boy and his tenacious mother will star Allen E. Reade oppositte Michelle Duffy.  James B Fryedberg, the producer of BIG, is hoping to take the musical much further than California.  The book was written by the screenwriter for the film, Anna Hamilton Phelan, with music and lyrics by Barry Mann and Cynthia Weill.
THE JOHN F. KENNEDY Center has announced it's 2008 – 2009 season which will include a new production of Lynn Ahrens and Stephen Flaherty's RAGTIME.  THe season is slated to open with BLANCHE AND BEYOND and will also feature Barbara Cook in her concert series, COOK'S SPOTLIGHT.  Broadway tours will make their way into the Kennedy Center as well: LEGALLY BLONDE: THE MUSICAL, SPRING AWAKENING, FROST/NIXON, and THE COLOR PURPLE.
LISTENING ROOM
John Pollard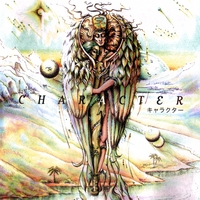 THIS ONE HAS A special fondness for us at Broadway Bullet.  John Pollard is a gifted singer/songwriter and with his newest release (produced by our own Michael Gilboe) he takes a more avant garde approach to the music.  John inhabits a different character for each song of his newest album, making sort of Indy Rocks leading man.  This week we take a listen to one of the tracks from John's album latest album, CHARACTER, entitled "At Stake".
 Visit John's website
Buy "Character" at CD Baby or 
BEST OF COMPANY
Nicu's Spoon Theatre
SO WHAT HAPPENED THE night before the execution of Robert, Earl of Essex?  Nicu's Spoon Theatre plans on telling the story.  ELIZABETH REX is set in an age when the great bard was heavy doing his work, and working for the great Queen.  The story revolves around the performance Shakespeare and his band of players put on for the Queen on the eve of the Earl of Essex's death.  Cast members Stephanie Barton-Farcas (Queen Elizabeth) and Michael DiGioia (Ned Lowenscraft) come by to tell us about the show as well as the theatre company that is putting it on.
For more information and tickets, please visit:  www.spoontheatre.org 
CURTAIN CALL
THIS THE SECOND WEEK of March will see two shows closing, THE 39 STEPS on Broadway at the American Airlines Theater and THE JESUS FACTOR off-BRoadway at The Barrow Street Theatre.  Countdown to RENT's final bow: 10 weeks and 6 days.
Comments
comments